Thousands of people are united around the same place, to share a unique experience.
At nightfall, when the music is first heard, an unreal atmosphere suddenly comes alive.
Plunged into the heart of a story, the amazed crowd then discover an explosion of lights, fire, laser beams and artistic performances.
This is an ideal time to convey the positive messages that the story of the performance is based upon. The history of an area, a city, a country, or respect for the environment ….The communication of real and moving causes is conveyed by the power and magic of the show.
WATER AND AIR, MAGICAL ELEMENTS FOR A UNIQUE EXPERIENCE!
THE UNIQUE ELEMENTS OF THIS PERFORMANCE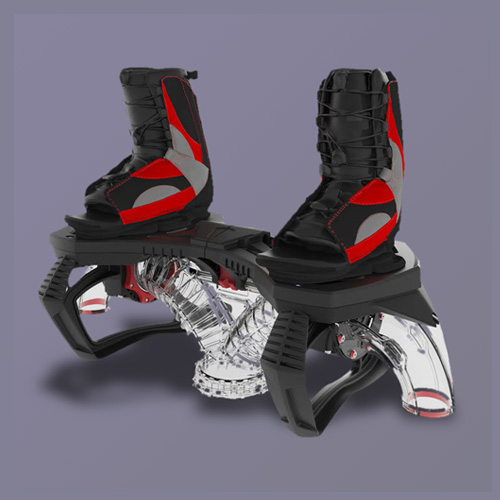 Board with water propulsion, flying at 20 meters high, acrobatic figures on and under water. Spectacular potential without limit.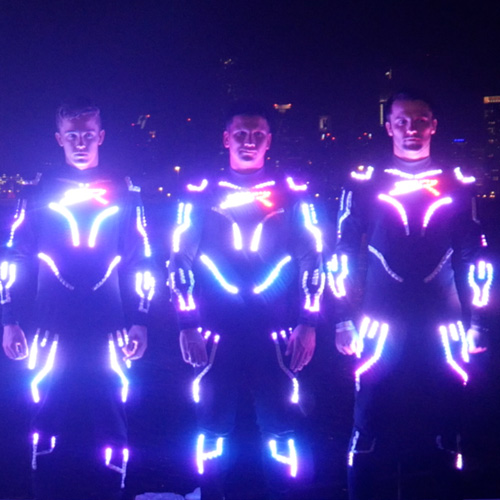 Waterproof costumes in programmable and synchronized digital LEDs.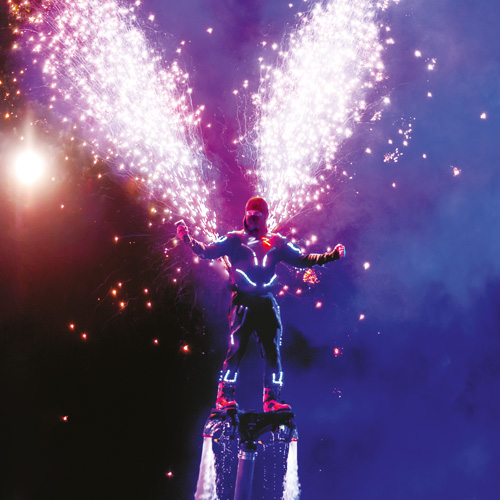 Back pack which sets off fireworks from the back of the artists. Secured system, supervised by pyrotechnic professionals.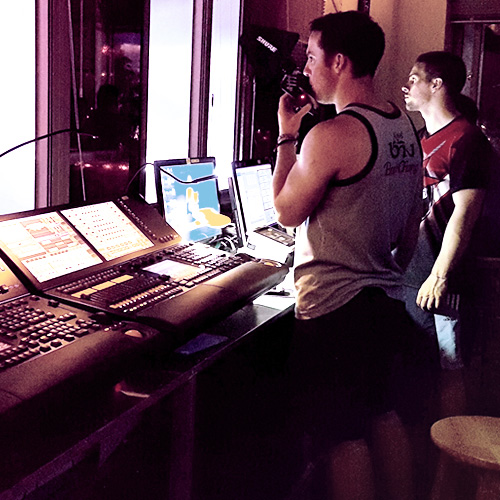 Choreography of the rider created specifically to the music of the artist.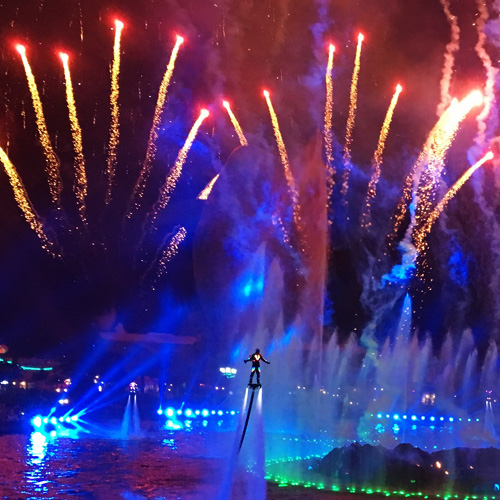 Fireworks, pyro effects, explosives; all in interaction with the artists.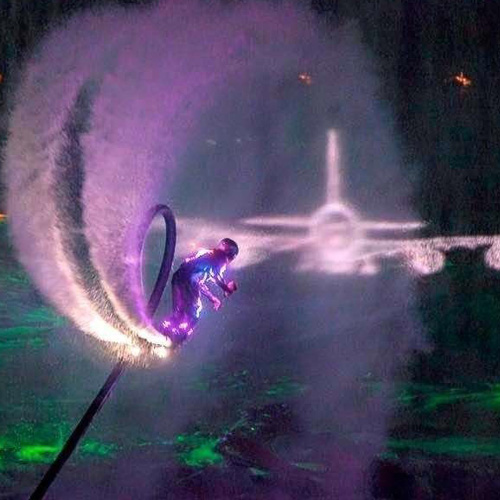 Giant 3D holograms, dispalyed on a portable water screen.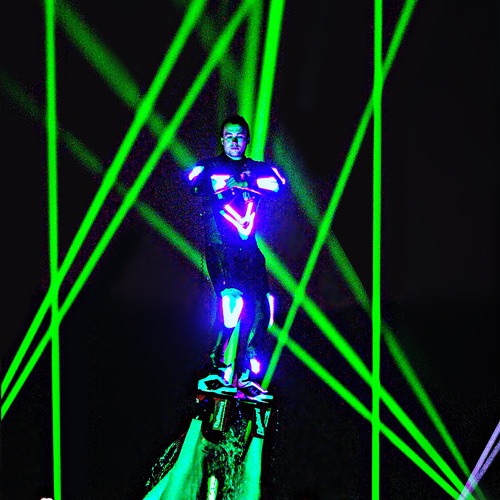 Laser programming on set, on the surface of the water and in the air.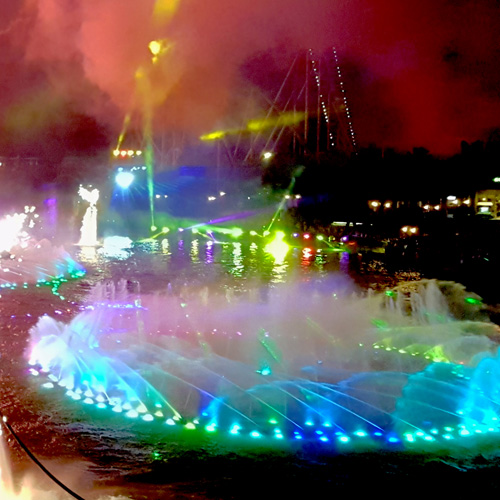 3D fountains, synchronized with the performance of the artists.