Mark the opening ceremony, enhance the impact, surprise and captivate the audience through scripted choreography, timed to the second.
Push the boundaries of the stage using water and sky. The artists flying just meters away from the audience!
By gaining altitude, artists become visible from far away by thousands of people. In the middle of special effects, fireworks are added as an extra touch of magic..
WATER AND AIR, MAGICAL ELEMENTS FOR A UNIQUE EXPERIENCE!
THE UNIQUE ELEMENTS OF THIS PERFORMANCE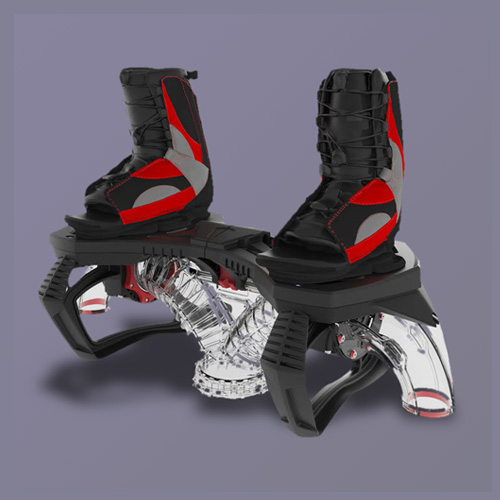 Board with water propulsion, flying at 20 meters high, acrobatic figures on and under water. Spectacular potential without limit.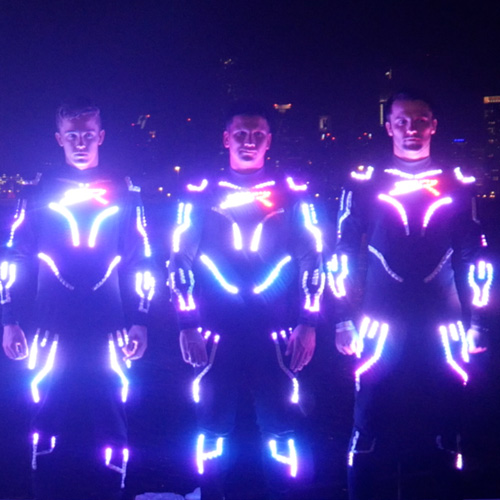 Waterproof costumes in programmable and synchronized digital LEDs.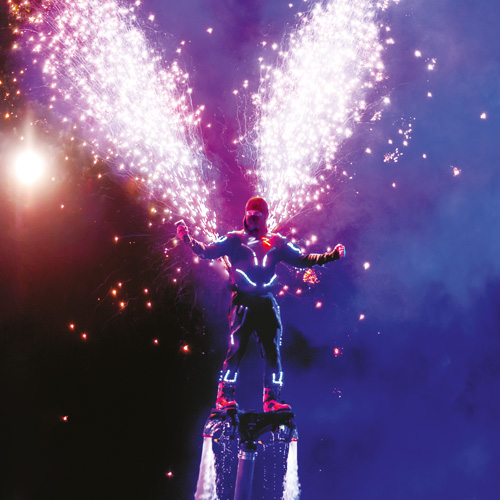 Back pack which sets off fireworks from the back of the artists. Secured system, supervised by pyrotechnic professionals.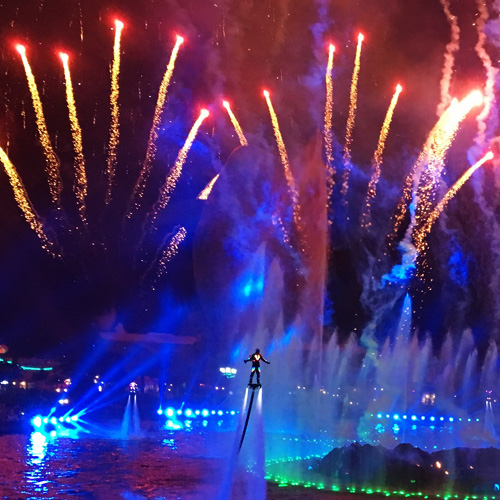 Fireworks, pyro effects, explosives; all in interaction with the artists.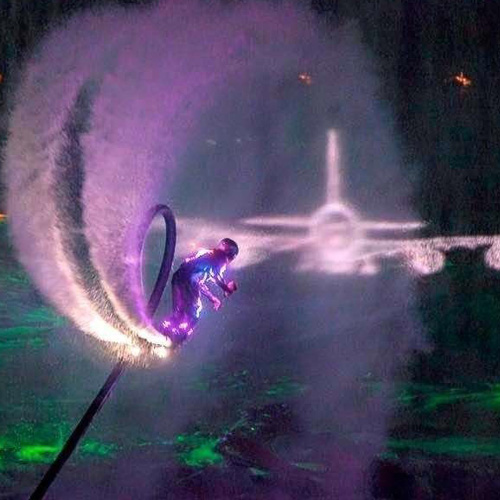 Giant 3D holograms, displayed on a portable water screen.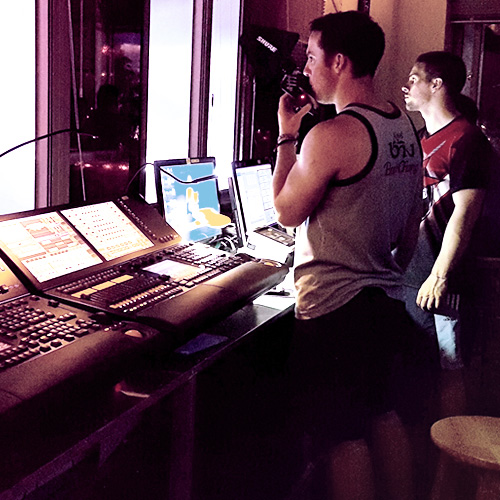 Choreography of the rider created specifically to the music of the artist.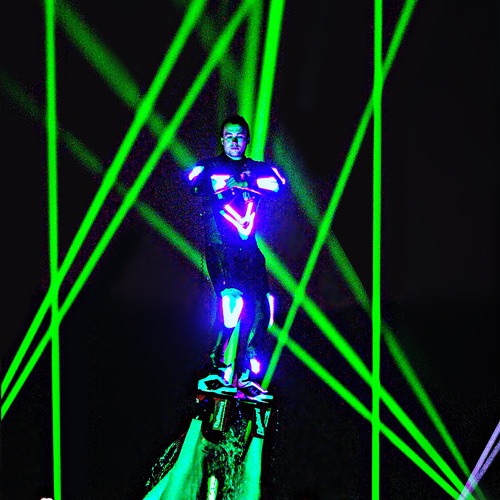 Laser programming on set, on the surface of the water and in the air.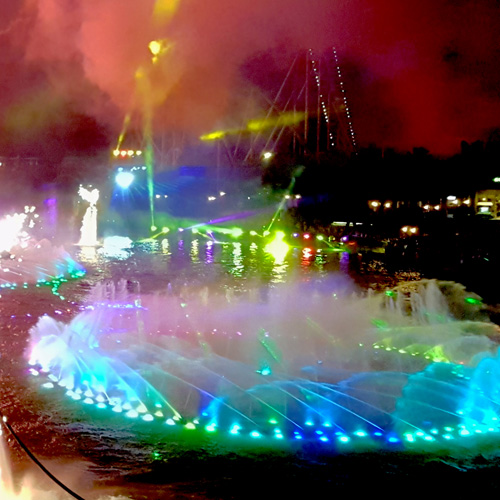 3D fountains, synchronized with the performance of the artists.